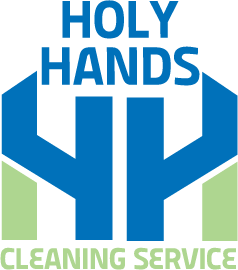 Contact Us for a Free Estimate!
Reduce Germs in Your Office Safer and Faster
COVID19 DISINFECTION SERVICES
Holy Hands' Disinfectant Fogging & Spray Service Reduces Germs, Viruses and Bacteria in Your Office SAFER & 80% FASTER
EPA approved. 
CDC encourages cleaning of high touch surfaces such as: counters, tabletops, desks, doorknobs, light switches, phones and keyboards.
INDUSTRIES WE SERVE: Medical Facilities • Surgery Centers • Schools & Daycares • Commercial Facilities
Call Us at 904.716.6961
Servicing Large & Small Offices
Day or Night Cleaning Options • One Time Services • Emergency Services • Licensed • Bonded • Insured

Regular office cleanings promote a happy and productive environment. Cleanings can be on your schedule and work within your budget.

Commercial Building Maintenance
Regular maintenance of your building is key for commercial space, real estate properties or your facility.

High quality care of floors keep the environment hygienic due to foot traffic. We can clean and refinish your hard floors and surfaces.

We disinfect and sanitize offices, break rooms and more to provide a healthy place to work.
It was an absolute delight to hire Paris and her Holy Hands Cleaning Service. Not only do we know who is in our office but we can trust them completely. And, our office sparkles.
Paris and her team with Holy Hands Cleaning Services do an excellent job. We have every confidence in Paris to enter our offices during non-working hours…She comes on schedule, we have never had to follow up.
One highlight of our relationship was the day you "fired" me. You said I don't mess up my home enough to justify cleaning twice a month, so you cut back to one cleaning monthly. Your integrity about that impressed me.
Paris Hurley
was born and raised in Jacksonville, Florida, and is proud to call the River City her home. A former employee of Citigroup until 1998, Paris used the opportunity of a company-wide layoff to start Holy Hands Cleaning Service. She wanted to provide others something that she enjoyed doing and began with residential cleaning services. In September of 2008, Paris became an active Chamber member. Through her Chamber connections and years of experience hiring quality and trustworthy staff, she has found the need in the community for high-end but affordable cleaning of local businesses. Paris is the recipient of the Jacksonville Chamber's 2014 North Council Small Business Leader of the Year award.
Today Holy Hands Cleaning team serves large and small commercial businesses providing office cleaning, building maintenance, floor care, janitorial, power washing and project-based services. We are MBE certified and a woman-owned business. We are also blood borne pathogen certified.
Licensed, bonded and insured, Holy Hands offers appointments in the day or after work hours as well as emergency services. Her mission is to make Jacksonville "sparkle" in any way she can. Paris also cares for her mother who has heart disease and her autistic brother and gives back through various volunteering opportunities in her community.
Investing in Business and Community